Why has China Become the Most Popular Study Destination For Pakistani Students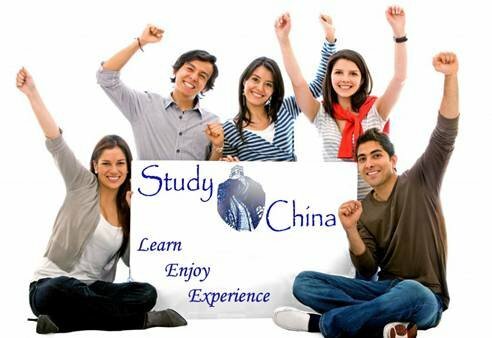 The people's Republic of China is a country of East Asia, which is the most populous country in the world with a population of around 1.4 billion. China is considered as the world's fourth-biggest country in terms of geographical area, covering approximately 9,600,000 square kilometers. The vast geography of China comprises massive landscapes, beautiful mountain ranges, rivers, lakes, grasslands, plateaus, coastal areas, and desserts. From the last few decades, Chinese nation is progressing with a remarkable growth rate and accomplished countless milestones in almost every field including science & technology, health, medicine, and economy, etc. At present, people from all over the world especially from Pakistan are considering China for higher education. As the years of social and economic progress of China enabled the government leaders to transform the country's education system and make it accessible for students from all over the globe. The excellent standards of Chinese education system empowered the Chinese universities to stand amongst the top-ranked academic institutes of the world. In the past, the students only visit China to learn Chinese language, but now-days students from other countries come to get a professional degree in engineering, medicine, economics, and management.
ALL YOU NEED TO KNOW ABOUT STUDY ABROAD
Here are some key reasons which demonstrate that why has China become the most popular study destination for Pakistani Students to get higher education:
Affordability
Affordability is one of the major causes for an international student to move to China for higher education. Students who don't afford the expensive education in Pakistan are gradually moving to China for higher education. Because, China offers foreign students to experience international standards of education in highly advanced universities in a very affordable fee, which makes China a perfect study destination for middle-class families of Pakistan.
Scholarships
Getting a scholarship in China is very easy as compare to other countries. Scholarship programs provide the tension-free environment for a foreign student by cutting down their expenses and make them unable to concentrate more on studies. Moreover, the ideal Pakistan & China relationships bring some extra opportunities for Pakistani students, the Chinese Government and higher education of Pakistan are working together to provide different kinds of scholarships to all Pakistani students.
Internationally Recognized Top Class Universities
In 1998 the government of China started to expand university enrollment of professional and specialized graduates and to develop world-class universities. At present, there are a number of internationally recognized universities in China. The world-class standards of Chinese universities empowered Chinese institutes to stand among the world's top-ranked universities. In the latest 2019 ranking list of world's top universities by Time Higher Education, 64 Chinese universities were placed amongst the top 1000 higher educational institutes in the world. Moreover, Peking and Tsinghua were included amongst the top 35 institutes in the world.
World's Greatest Economic Hub
The economy of China is progressing at an exceptional growth rate and hence making China the world's greatest economic hub. China is also very famous due to its manufacturing system and trade. Furthermore, China is developing new technologies and bringing innovation in almost every field including health, medicine, science & technology, and engineering, etc. So, the foreign students have a great opportunity in China to get world calls education and learn from Chinese experience.
Ease of Language
Language barrier sometimes put foreign students in a great challenge, as it is very difficult for someone to get used to another native language. Most of the Pakistani students face language issues in many countries including in Russia, Japan, France, and Germany, etc. But with the passage of time, China understood the importance of the English language and started to provide education to foreign students in English languages. On the other hand, it is a great opportunity for Pakistani students to learn the Chinese language. The Chinese language is the world's most spoken language and definitely adds great value in an individual's personality. Besides, Pakistan-China relationship brings many opportunities for Chinese as well as Pakistani inhabitants in terms of China-Pakistan economic corridor. Definitely, people who know the Chinese language will have bright chances get to work in such environments. The above-mentioned reasons prove that why has China become the most popular study destination for Pakistani students. We are very confident that you'll find the above-mentioned facts and figures very helpful while deciding for yourself. You can also get the list of Embassies in Pakistan and visa information here https://www.visas.com.pk.