10 Steps To Get A Job Faster in Dubai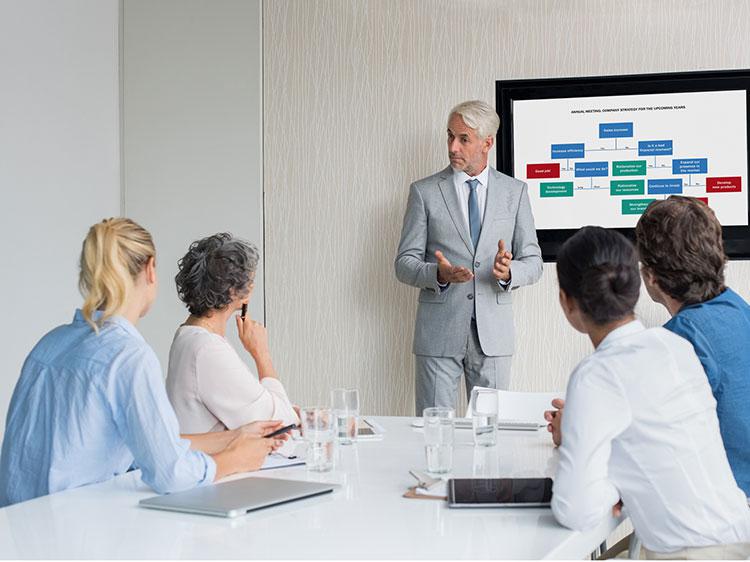 When a person becomes graduated he always wants to earn and everyone knows that earning is not possible without a job. For earning one should have a single job. In other words, we can say that a job is the first step of earning. So, everyone wants a job in life some people do their jobs in the places which are near to their homes but some are far away. In the same way, one can have the wish to do the job out of a country like London, England, America, Canada, Africa, and Dubai. Dubai is one of the famous countries which is liked by the people to do their best jobs. So, they go to Dubai, search and look for the jobs.
ALL YOU NEED TO KNOW ABOUT ABROAD JOBS
Dubai is therefore known as the city of jobs. So, today we will make some guidelines that how can you find your jobs in Dubai, which places you should visit that are able to give you jobs and what kind of behavior you must have for a job in Dubai.
1. Prepare Yourself For Job In Dubai
To do a job in Dubai the first thing that you must have is to prepare yourself for job. You should always ready for interviews because before choosing a job you have to present yourself to a lot of managers and recruiters because they will ask you a lot of questions and you will answer only if you will be able or ready for this. Your CV is the document which is the first and last expression of your graduation so, it should be attractive and understanding. You should have all your graduation documents to represent yourself because your documents will answer all the question of your manager. The other thing that is important is your personality. You should be looking perfect because some of the managers also test your personality.
2. Get The Right Visa
If you have a plan in your mind to work in Dubai the first thing that you need to do job is the visa. The best thing is that if a Dubai company is employing you they 'are pretty easy to obtain. Because a job required visa so it is easiest to head to Dubai when you have offered or selected a position. Once you have found employment your visa status will transfer. When you are applying for visa you should have some necessary things like your identity card, your passport and passport size pictures then your visa application will be valid because now you're all the documents are completed and you are able to apply for your visa.
3. What documents have to bring?
When you will go for the interview you required your documents. First of all, bring your original college/university diplomas with you. The second thing is that all the documents you have need to attest through impost. Attest your highest qualification document or the number of them if you have because this will be a good impression on your presentation. They will normally accept your documents attested at the consulate of the kingdom of Saud Arabia but only on the condition if there is no embassy in your home country. You may have your driving license if you have one because you may get a job of driving rental cars in Dubai.
4. You Should Know About The Places
When you are in your home country you are aware of all the places and know about every place but when you are looking for a job you may have a chance to go out of the country. When you are out of the country this is totally a new country for you and your job research so, the important thing which you have to know is that you may have knowledge about all the places available in Dubai that are locations of jobs. Like if you will have knowledge about the job points no one can miss guide you and you can find your job easier by moving here and there. Like if you know about Arab Emirates you can find your car rental job very easily.
5. Arrival In Dubai
Before getting a job you should prepare yourself to support yourself at least before 60 days. Many other things that are included are the fare of your cabs, accommodations, food, document attestation, and visa renewal, etc. On arrival of Dubai, you should have your identity card because on reaching an airport they will check your identity card because of the majority of criminals. So, you should not have any criminal record because if you will have any type of criminal record on the spot your visa will be rejected and you have to return to your home country. So the arrival of Dubai is the special one thing for your jobs.
6. Get Your Health And Labor Cards
The other thing after the completion of your visa application process is yours needs to submit your medical records, passport copies, passport size photos, job offer letter and visa application to the department of health and medical services. You will require getting a blood test because you may have tuberculosis, HIV and hepatitis, etc. If you will have a disease you will be rejected to go and unable to get a job because in this modern era UAE doesn't allow the foreigners to get a job in Dubai who are suffering from all these diseases. Once you passed all your medical tests you will be issued a health card which will be a live proof for getting a job.
7. Check Out The Big Companies
There are many companies in Dubai that are working around the day and night and they have a proper way of earning. They compel the employers to work for day and night but are not paying them properly. The one reason for this not paying maybe that they are not educated well and may not have high degrees but if you are well educated and have high graduation you should not choose these companies. There are some companies that are very famous in Dubai due to their rigorous hiring and outstanding places for work. Some of these include the one, Splash, Estee lauder, IT specialists EMC2, Weber Shandwick, Media Gent Omnicom, HiltonWorldwide services and FedEx. So it will be better if you will join these companies because you will not learn but also earn better and they will pay you highly according to your working and you will be able to earn money in this way.
8. Apply Online
For many things like admissions, you may apply online in the same way for getting a job you can apply online in Dubai. The first benefit of applying online is that you will not have to go to Dubai especially. To get the best idea that which companies are being hired in Dubai you should visit a website because this is the best place to take in the start. Some sites that are important for finding a job in Dubai include Dubai Task, Khaleej Times Jobs, Linked Len, and Gulf talent, Indeed, Limon, Naukrigulf and Dubizzleetc. You have to fill only the application farm by sitting at your home and no need to go to Dubai and spend fares. If you will be selected for the job then you're going for Dubai doesn't matter.It may be that they will bring you to Dubai without any spending only on their behalf. It may be possible that they might pay you for your visa.
9. Buy A Sim Card
There are a lot of people in the current time who come to Dubai for working and earning but return with nothing even wastes their time and money. To avoid the wastage of time if you have friend and relatives in Dubai they should buy a sim card for you once they buy sim card you can receive it without any hesitation and it saves you time and this time you can spend on looking for your job. Sky Net is a courier which require 40 AED to send a sim card to Pakistan so it will be better to use it. It will take 3 days to arrive. This sim card will be helpful even you have no friend or relatives in Dubai because you can use this number on your CV and can send an important email before coming to Dubai of a job.
10. Cv Preparations
The only thing or the document on which you can get a job is your CV so, it depends so much. You should have no issue if you spend time making your CV because this is important.It will be better if you will give some money to making yourCV because money will be on your feet it will be suitable. To get a professional CV you can use Pakistan's most famous or professional sales Guru Ashraf Chaudhary. You will have to pay only 20$ to them to get a professional CV. You can also get information about Dubai Embassy and visa Requirments here Dubai Visa Requirments.